About Willow Oak Therapy Center
Our Mission & History
Our Mission
Willow Oak Therapy Center is a not-for-profit mental health clinic. Our mission is to provide accessible and affordable mental health services to meet the individualized needs of each person.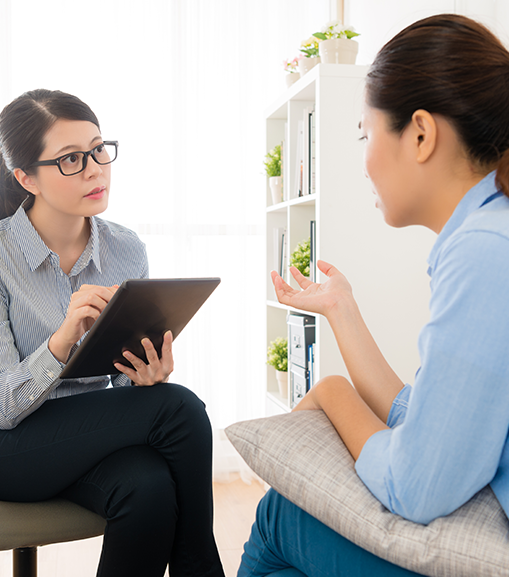 Our History
In 1983, the visionary Hilda Weissman, a psychoanalytic psychologist, responded to the need for all persons – not only those of substantial means – to have access to quality mental health and medical services with trained, experienced professionals. 
Dr. Weissman, with a group of equally passionate and dedicated clinicians, founded Willow Oak. While the medical clinic and mental health clinic separated several years later, Willow Oak Therapy Center continues to honor the two principles of its pioneers: to provide services to those who could otherwise not afford them and to provide supervision and training to newer therapists.
Today, we are conveniently located in a comfortable, serene suite of offices at 15701 Crabbs Branch Way in Rockville.
Visit Willow Oak Therapy Center